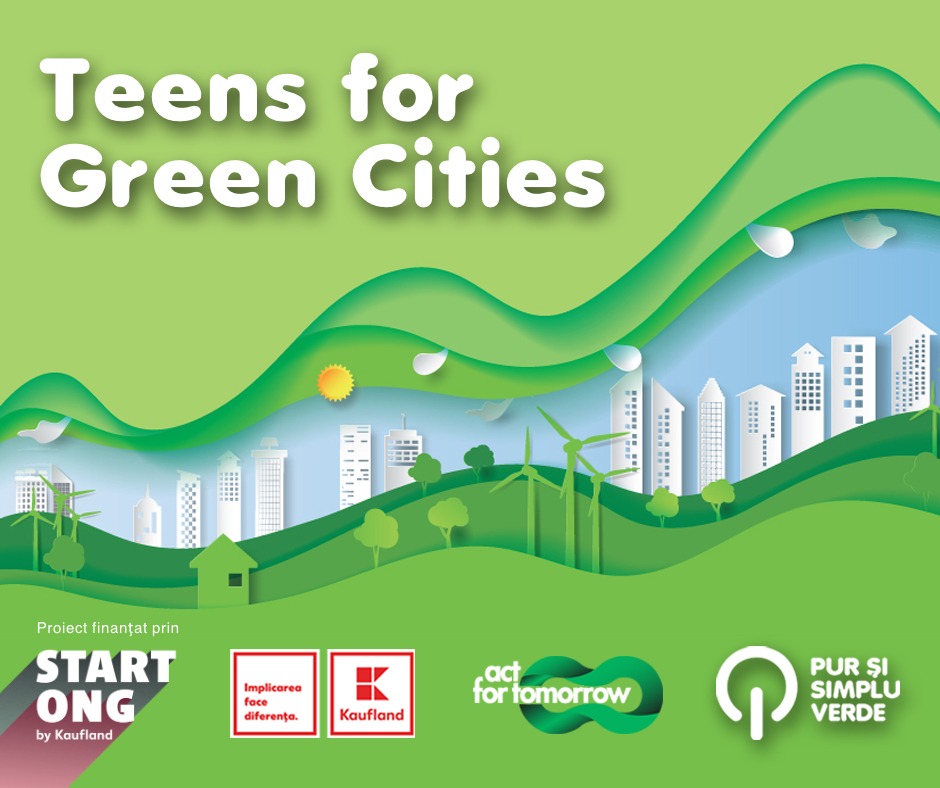 The Association Simply Green Association runs in October-November the project Teens for Green Citiesa project funded by Start ONG, launched by Kaufland România and implemented by the Act for Tomorrow Association.
The Project Teens for Green Cities aims to involve adolescents aged 14 to 18 in the public debate and raise awareness among them about the future of residential areas and the changes that need to be made.
The aim of the Teens For Green Cities project is to start changing the point of view, of young people living in urban areas, regardless of the size of the city.
In a first stage, during October, a focus group will be organized in which the young people, together with experts from the Simply Green Association, will decide what are the general rules of participation in the contest and will also discuss how they want to be involved in city life. Subsequently, depending on the results of the focus group, young people residing in Romania will be able to enter the contest, with memes, stories and videos that will be posted on social media, with the theme of the green future of their city.
A specialized jury will then evaluate in terms of creativity, the impact of posting, the ability to communicate and understand the subject. The winners of the contest will receive a laptop, a tablet and a mobile phone. The Simply Green Association will promote the ideas of the winners by creating a brochure and by physical or online meetings with local authorities in the country.
Start ONG is a program launched by Kaufland Romania and implemented by the Act for Tomorrow Association. The targeted areas are: education, health, environment, social and culture. The total value of the program is 500,000 euros. The Start ONG program is the simplest community funding instrument for young NGOs, non-administrative institutions and informal / initiative groups.